Information about Charleen Anne Mullenweg
« Go back to surnames
‹ Go back to Mullenweg's
Full Name:
Charleen Anne Mullenweg
Date of birth:
July 21, 1974
Place of birth:
Houston, Harris County, Texas
Current age:
48
Father:
Louis "Chuck" Charles Mullenweg IV
Mother:
Kathleen "Kathe" Anne Hageney
Siblings:
Matthew Charles Mullenweg

Notes:

Schooling: Westbury High School , University of St. Thomas & Austin Community College
Occupation: Medical Billing
Hobbies: genealogical research, reading, computers, sewing, movies, & acting
Lives in the Austin/Pflugerville area but is always travelling somewhere!
Has a dog named Rhiannon and two darling cats (Sidhartha, & Persephone)
Dream vacation: Horseback riding in Ireland, scuba diving in Ixtapa or just soaking up the atmosphere in New Orleans (guess which one is most likely!)
Please drop me a line and let me know what you think of the site!
Picture Gallery
The star herself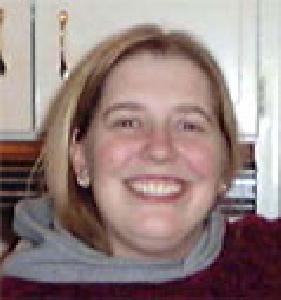 Miscellaneous Relationships