Information about Dora Kathryn Sojourner
« Go back to surnames
‹ Go back to Sojourner's
Full Name:
Dora "Totter" Kathryn Sojourner
Date of birth:
June 23, 1919
Place of birth:
Houston, TX
Date of death:
June 18, 2004
Age at death:
84
Place of death:
Houston, TX
Married to:
Oran E. Baccus on January 1, 1962

Father:
Emmett Edward Sojourner Sr.
Mother:
Pearl Mullenweg
Siblings:
Birdie Ann Sojourner *
Emmett Edward Sojourner Jr.
Pearle Mae Sojourner

Notes:

Born in the evening @ 3:50, passed on in ther morning. Buried 6/21/04 @ Woodlawn cemetary
Obit from Houston Chronicle 6/20/4:
DORA KATHRYN SOJOURNER BACCUS, age 84, was born on June 23, 1919 and passed away on June 18, 2004 in Houston, Texas. Mrs. Baccus was born and raised in the Heights in Houston and graduated from Reagan High school. She worked for many years at Battelsteins and retired from Weingartens. After retirement she enjoyed her love of flowers and working in her yard. She was preceded in death by her parents Emmett E. and Pearl Mullenweg Sojourner, brother Emmett E. Sojourner Jr. and sister and brother-in-law Pearle Mae and Lindy Lindemann. Mrs. Baccus is survived by her husband of 42 years, Oran Baccus, her sister and brother-in-law Birdie and Leroy Brogdon, and her sister-in-law Helen Sojourner. She is also survived by her nieces and nephews, who affectionately called her "Totter" and "Aunt Totter", Sandy and Tim Shaver, Barbee Bradbury, Sharon and Dan Kubeczka, Nancy and Phillip DeFriend, Emmett "Buddy" Sojourner, Judy and Bruce Baker, Gary and Debbie Brogdon and Ralph Baccus of Austin and many great nieces and nephews. Visitation will be at the Earthman Funeral Home I-45 at Tidwell on Sunday from 3PM to 7PM and the funeral services will be at Earthman Funeral Home at 10 AM on Monday, June 21, 2004. Burial will be at the Woodlawn Garden of Memory on I-10.
Picture Gallery
Beach III (courtesy of Birdie Brogdon)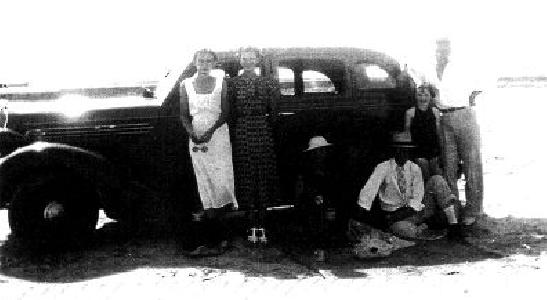 Dora & Pearle (courtesy of Birdie Brogdon)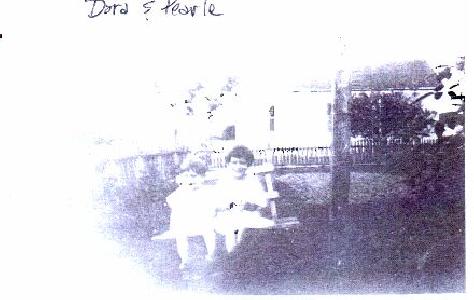 Dora (in carriage) with Pearle (?) behind

Uncle Butch (?) and Dora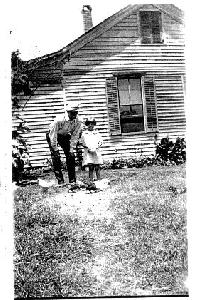 Dora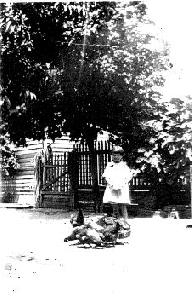 Pearle & Dora by the Mullenweg monument

Dora Sojourner Baccus - from obit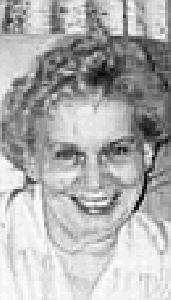 Miscellaneous Relationships