Information about Emmett Edward Sojourner
« Go back to surnames
‹ Go back to Sojourner's
Full Name:
Emmett Edward Sojourner Jr.
Date of birth:
February 28, 1915
Place of birth:
Houston, TX
Date of death:
September 28, 2002
Age at death:
87
Place of death:
Tomball, TX
Married to:
Helen Elizabeth Purcell on July 3, 1939

Father:
Emmett Edward Sojourner Sr.
Mother:
Pearl Mullenweg
Siblings:
Birdie Ann Sojourner *
Dora Kathryn Sojourner
Pearle Mae Sojourner

Notes:

Born on Sunday night at 10:10PM
Buried 10/2/2 in Tomball, TX

Obituary, 10/1/2 Houston Chronicle
EMMETT EDWARD SOJOURNER, JR., 87 of Tomball died Sept. 28, 2002. He was a member of Tomball United Methodist Church since 1958, Member of E-Z Going Sam's Travel Club, and retired from Exxon after 42 years of service. Married July 3, 1939 to Helen E. Purcell Sojourner. Preceded in death by his sister Pearle Lindemann and brother-in-law Lindy. Survived by his loving wife Helen, daughter and son-in-law, Sandy and Tim Shaver, daughter, Barbee Bradbury and Bobby Bradbury, son Emmett E. Sojourner III, grandchildren, Brad Bradbury, Benta Pennix and husband Wesley, Jay Shaver
and wife Sarah, Brittany Bradbury, Kelly
Shaver; great grand daughters, Tori, Breana, Makayla, Madison, Makenzie; two special foreign daughters, Bente and Anna-Maria; sisters, Dora K. Baccus and husband Oran, Birdie A. Brogdon & husband Leroy, and numerous nieces and nephews. The family will receive friends from 4:00-8:00 P.M. Tuesday at the funeral home. Funeral services will be held at 10:00 A.M. Wednesday, Oct. 2, 2002, Klein Funeral Chapel, Tomball, with Dr. Richard
White officiating. Interment will follow at Klein Memorial Park, Tomball, S.H. 249. For those desiring, contributions in lieu of
flowers may be directed to The Tomball United Methodist Church, Memorial Fund, P.O. Box 1689, Tomball, Texas 77377.
Picture Gallery
Family Car II (courtesy of Birdie Brogdon)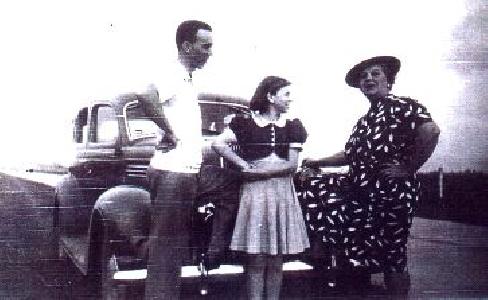 Beach I (courtesy of Birdie Brogdon)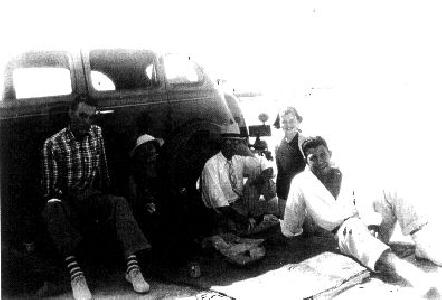 Snow Day I (courtesy of Birdie Brogdon)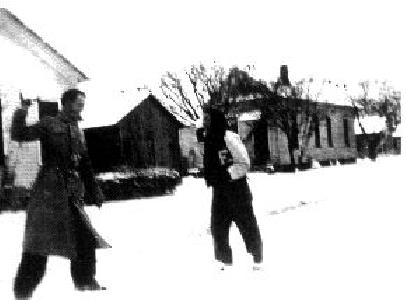 Beach V (courtesy of Birdie Brogdon)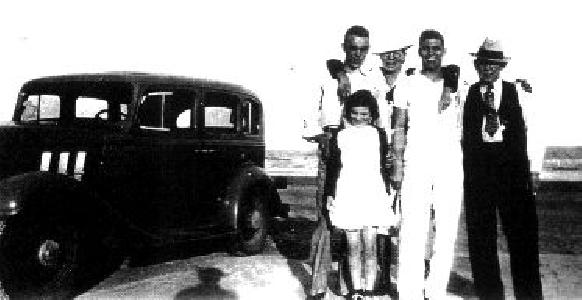 Emmett & Helen (courtesy of Birdie Brogdon)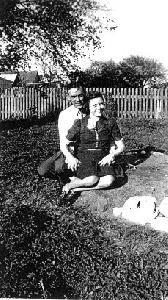 Emmett, Jr.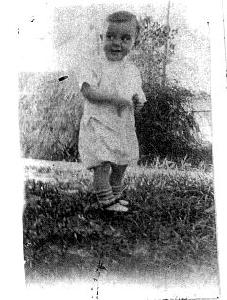 Miscellaneous Relationships